How To Become A Teacher Aide
Whether you live in QLD, SA, WA, NSW, Victoria or anywhere else in Australia, this article will outline how to become a teacher aide.
First and foremost you will need to complete a nationally recognised education support qualification in order to learn basic teaching strategies, behaviour management techniques, and support strategies for students with disabilities and disorders. While you do not legally need complete a qualification to become a teacher aide - schools rarely hire staff who are not at least enrolled in a reputable course.
You will also need to learn how to assist the teacher with basic operational tasks. Finally, you will need to obtain your clearances for working with children. During, or soon after the above, you can start looking for a position in a local school. But how exactly do you do that? Let's explain.
So you want to become a teacher aide but are not sure of exactly how to go about it? This article explains everything you need to know in order to become a teacher aide whether you are in WA, SA, NSW, Victoria, Queensland, the NT, the ACT or Tasmania - anywhere in Australia in fact. Follow these simple steps to maximise your chances of becoming a teacher aide in your ideal school.
Step 1: Write down your goals
Step 2: Enrol in a teacher aide course
Step 3: Develop your resume
Step 4: Apply for your clearances
Step 5: Complete your placement
Step 6: Apply directly to schools
Step 7: Apply online
Step 8: Be persistent
Summary
Step 1: Write down your goals
Before going any further down the road to becoming a teacher aide, we recommend writing down your goals. This will help you to make better decisions in some of the steps that follow.
Ask yourself the following questions:
What age group would you like to work with?
Do you want to work with students with special needs?
Do you want to work in a public or private school?
Do you have any specialist skills or training relevant to a school subject (maths, writing, business, science etc.)?
How far are you willing to travel at least to begin with? 20km? 50km?
Are there any schools where you would prefer to work?
Are there any schools where you do not want to work under any circumstances?
Do you enjoy working with people? Children?
Do you want to work casual, part-time or full-time?
Do you have the right personality for working with children e.g. a calm demeanour?
Is this what you really want to do? Have you researched other industries?
If you're are not sure about whether this industry is for you, I recommend reading the following article: What do teacher aides do?
Hint: Write down your goals using the SMART format which you can read more about here.
After answering these questions, and if you believe that you still want to become a teacher aide, you can now move to the second step.
Step 2: Enrol in a nationally recognised teacher aide course
Whether you live in NSW, Queensland, Victoria, Western Australia, South Australia or in fact, anywhere in Australia - once you've set your sights on becoming a teacher aide the next step is to enrol in a nationally recognised course. You will need to enrol in one of the following: CHC30221 Certificate III in School Based Education Support or the CHC40221 Certificate IV in School Based Education Support. So how exactly do you choose a good provider? We have written an article to help students figure out how to compare providers which you can read by clicking here. In summary, here are some tips:
Ensure that the course is nationally recognised.
Ensure that the provider visits you during your placement.
Ensure that the provider offers support such as regular live webinars.
Enrol in a course that uses an integrated structure as this will mean finishing your course much sooner (months in fact). ITAC offer the only integrated teacher aide course in Australia.
Enrol in a course that is research-based as schools now require these skills.
Ensure that you feel comfortable with the provider – are they professional and do they have a good reputation? Cheap online-only providers are routinely 'black-listed' by employers.
Ensure the provider specialises in teacher aide courses and delivers both of the nationally recognised courses above (regardless of which you enrol in).
Ensure the provider develops their own curriculum (learner guides etc.) as that is a sign of a quality provider with internal expertise.
If enrolling in a combo or dual program, ensure the program is not simply two courses one after the other. A true Teacher Aide Combo combines all units into a single streamlined program (not unit-by-unit).
We're actually written an article on how to choose a training provider and you can read it here.
Hint: Like anything in today's world - cheapest is not always best. Some cheap providers have low completion rates and you may not learn what schools want you to learn. Check that your provider's completion rate is about 75% or higher.
Step 3: Develop your resume
While completing your teacher aide course, start putting your resume together. You can also complete step 4 at the same time.
You will need a resume in order to become a teacher aide and to apply for work in Australian schools. If you already have a resume it will need to be tailored for work in schools and particularly with children. This means emphasising skills and traits that are required of those who work closely with children e.g. team work, building rapport, calm demeanour. Adding other useful skills (e.g. familiarity with certain programs and devices - tablets, Microsoft Word etc.) is also viewed positively because schools utilise a lot of technology these days.
Your resume does not have to be the best resume that the world has ever seen – it should however be professional, clean, neat, error-free and well-structured. Ask someone to edit your resume for spelling and formatting errors. Remember to keep your design and format consistent and professional (do not use colours such as pink or yellow for example).
Hint: Your resume is a very important document and it's usually not possible to become a teacher aide without it. Spend time on getting it right and regularly update and improve it.
Step 4: Apply for your clearances
Depending on where you live and where you intend on working, you will need to obtain all the necessary clearances for working with children such as a Working With Children Check in WA, Working With Vulnerable People Clearance in SA, or a Blue Card for those in Queensland. We recommend submitting these forms early in your course, so you have the clearance ready for your work placement (step 5).
Read the instructions carefully and call the relevant government department if you have any questions. It is important to fill the form in correctly to avoid unnecessary delays in the processing of your application.
Your training provider will be able to give you more detailed advice on how to complete the necessary forms in your state.
Note: in some jurisdictions additional requirements may apply such as the Nationally Coordinated Police Clearance in WA.
Step 5: Complete your placement
At some point during your nationally recognised teacher aide course, you will be required to complete a placement in a registered school. The placement is a government requirement and is designed to help students to develop their skills and knowledge in a real-world environment under the supervision and mentorship of a teacher. When thinking about how to become a teacher aide, where you do your placement is a key consideration.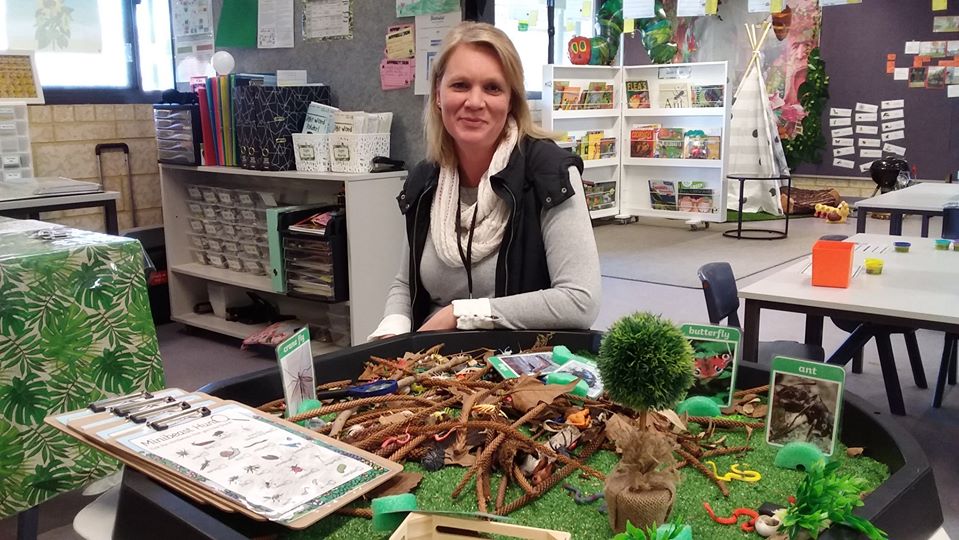 Your placement, however, has a second purpose – many students end up working in the school where they undertake their placement. This is why it is important to do your best on your placement and to develop positive relationships with the school (teachers, teacher aides, front admin staff, school managers etc.).
Towards the end of your placement, ask to be placed on the 'relief list' (sometimes called other things such as 'supply list'). A person at the school maintains this list for when they need a casual teacher aide (such as when a TA calls in sick). Usually someone from the "front office" will be in charge of maintaining this list and calling casual TAs when they need them (which is most days in many schools). Your teacher will be able to give you advice as well.
When putting your name down on this list, also let them know that you are available for any contracts that come up. Give them your resume and a copy of your clearances so they have them on file. This is another important, effective and simple way to improve your chances of becoming a teacher aide sooner rather than later.
Side note: When choosing a provider ask them for a list of teaching strategies and techniques that they deliver in their course. Your performance while on placement, including your knowledge of and ability to implement these strategies, will largely determine whether you are offered a position in the future.
Step 6: Apply directly to schools
Once you have completed your placement (and even before finishing your course), you may consider applying for work in your local area (assuming you don't already have a position). Here is what we recommend:
Print about 10 copies of your resume.
To each resume, attach a copy of your clearance and your certificate (from your nationally recognised course).
Dress professionally and visit your top 10 schools.
At the front office, ask to put your name down for relief and any other work.
Wait a week or two and then expand your list to at least 25 schools, if need be.
Many students start their career by working in several school on a casual basis for 12-36 months - before being offered a contract. Schools prefer to hire staff who have proven that they are capable of the job. Relief work is actually beneficial in other ways such as being able to observe how dozens of teachers operate and being able to work with hundreds of different children.
This is the easiest and most effective way to become a teacher aide: use a systematic approach and play the numbers. Note that you may not want to work at a school that is 40-minutes away but you may need to, to get your foot in the door.
You can find a list of all schools in your area by searching for local schools online. Most education departments have an online directory such as schools online in WA.
The more schools that you visit the better – if you set your hopes on 1 or 2 schools, it could take years for a position to open up and you may not even learn about it (many schools hire who they know from their pool of casual staff).
We also recommend considering schools and age groups that you may believe are intimidating or 'not your thing'. Give it is shot for a day or two and you may be surprised. Many people who want to become a teacher aide avoid high schools, however once they give it a shot, they really enjoy working with older children – a teacher will always be there for behavioural issues, and most of the reputational issues that high schools suffer from is not an accurate reflection of what really goes on.
Hint: Ensure that you enrol with a reputable provider – schools employ dozens of teacher aides, and they know which training providers produce good quality graduates and which do not.
Step 7: Apply online
When you first asked the question 'how do I become a teacher aide' or even when you first Googled 'how to become a teacher aide' you may have considered applying for positions that are advertised online. The problem is that many other people also apply for these jobs and the chances of winning a position that has been advertised online is slim. There are often hundreds of applicants and in many cases the school already knows who they are going hire but are following due process (they intend to hire someone who has worked casually at the school for some time).
In saying that, why not give it a shot as you never know! You can also go to the school and ask to speak to someone or simply drop of your resume - you would be surprised at how many jobs are awarded because reception staff tell the hiring manager that the applicant 'would be good'.
Many states advertise vacancies online such as: Department of Education WA Department of Education SA NSW Government jobs' board Department of Education QLD Careers Victoria website
You may also find positions for independent non-government schools on websites such as SEEK by searching for key words such as teacher aide jobs.
Step 8: Be persistent
Bear in mind that becoming a teacher aide is a goal that may not happen overnight. It can take a few months, sometimes a year or so, to find your perfect position. To begin with however, try not to be picky – take ANY work that you can get. Once you have your foot in the door and proved that you are a hard worker and have a high level of pedagogical (teaching) knowledge, schools will very quicky ask for you to come back.
Note that at this point in your career, make sure that you are available whenever they need you – you can be picky about when and where you work in a year or two.
In the meantime, there are several things that you can do to maximise your chances of finding work as a teacher aide:
If you have children in school, ask to be a parent volunteer (in more than one class) and add this experience to your resume.
Complete as many courses as you can such as free online short courses, professional development (PDs), read books and watch podcasts and YouTube videos. You can add all of these things to your resume also.
Politely call schools every now and then and ask if there is any additional information that they need in order to consider your application or if any positions are likely to come up in the near future.
Consider enrolling in a higher-level course such as the CHC40221 Certificate IV in School Based Education Support. You can add 'current enrolment' to your resume if you have not finished yet.
Summary
If you've searched for 'how to become a teacher aide' and have read this far, it's now time to answer some tough questions - is this job is for you (the extra holidays alone is not a valid reason)? Do you enjoy working with children (there is no escaping this particular requirement)? And where exactly do you want to work? Next, you will need to complete a nationally recognised teacher aide course with a reputable provider in order to learn the essential skills required by schools.
Following or during your course, prepare your resume and clearances and you are well on your way to becoming a teacher aide! Finally, we advise applying directly to individual schools as well as applying for positions that are advertised online. This advice applies all across Australia, whether you live in NSW, Victoria, SA, Western Australia, Queensland, the NT, ACT and Tasmania. Becoming a teacher aide may be more challenging than you first through, but the rewards however, are more than worth it. Good luck with your future career from everyone at ITAC!