Commitment Beyond Compliance
The integrity of our entire operations—from educational programs to student services and administrative systems—is guided by a meticulous observance of regulatory standards and applicable laws. This focus on compliance serves as the bedrock upon which we build the high quality of our educational offerings. In addition to meeting legal benchmarks, we actively seek insights from industry experts to ensure our initiatives align with real-world needs and expectations.
Our methodical approach to regulatory compliance and quality assurance instils confidence among a diverse group of stakeholders, including students, government agencies, and industry partners. The result is an educational environment that not only offers excellent value for money but also prepares our graduates with the practical and transferable skills they need for immediate employment and long-term career adaptability.
Standards for Registered Training Organisations (RTOs) 2015: Vocational Excellence
Our commitment to delivering a superior educational experience is reflected in our strict adherence to the Standards for Registered Training Organisations (RTOs). These standards provide a comprehensive framework that shapes key aspects of our operations, from ethical marketing and financial safeguards for students, to the qualifications of our trainers and the validity of our assessments. Our compliance serves to affirm the high quality of our courses and support services, and it is integral to our continuous improvement efforts in training, governance, and administration. This multi-dimensional focus ensures not only regulatory compliance but also meaningful engagement with industry, effective student support systems, and transparent mechanisms for feedback and redress.
Ethical Marketing Practices
Fee Protection for Students
Fit and Proper Person Requirements
Trainer and Assessor Competency Standards
Valid Assessments that Meet Training Package Requirements
Supportive Student Services
Regular Industry Engagement for Course Relevance
Transparent Complaints and Appeals Processes
Continuous Improvement in Training and Assessment
Effective Governance and Administration
Australian Qualifications Framework: Ensuring National Consistency
The Australian Qualifications Framework (AQF) is a unified system that classifies and aligns all national qualifications, from secondary school to doctoral degrees, ensuring consistency and quality across the educational sector. Some of its requirements include:
Setting the standard expected of graduates at each level
Defining pathways for progression between qualifications
Specifying the volume of learning associated with each qualification level
Ensuring a balance of theory and practical application in curricula
Outlining the requirements for AQF documentation.
Disability Standards for Education (2005): Ensuring Equal Access
The Disability Standards for Education were established to guarantee students with disabilities the same educational rights and opportunities as all other students. The standards underscore the importance of access, participation, and support, ensuring educational institutions adapt and modify their practices to meet the needs of all learners. To adhere to these standards, we focus on:
Providing equitable access during enrolment processes
Ensuring full participation rights in all educational programs
Offering tailored support services for individual needs
Implementing robust protections against harassment and bullying based on disability.
Aligning with WCAG 2.0 AA Standards
At ITAC, we align our digital practices with the Web Content Accessibility Guidelines (WCAG) 2.0 at Level AA, a standard commonly required for Australian government departments and agencies. This alignment underscores our dedication to fostering an inclusive learning environment. Our approach to digital accessibility encompasses four key principles:
Perceivable Accessibility: We ensure that most of our website's content, such as images and videos, is accompanied by text alternatives, making it accessible to a broader audience.
Operable Interfaces: Our website's design focuses on ease of use, including features like zoom functionality and responsive design to accommodate different devices and user needs.
Understandable Content: We are committed to making our website's information easily understandable, employing plain language and adhering to consistent, standard navigation practices.
Robust and Compatible Content: A significant portion of our content is accessible through various assistive technologies, demonstrating our ongoing effort to adapt to the dynamic digital technology landscape.
Through these initiatives, ITAC aims to align with the best practices in digital accessibility, highlighting our commitment to inclusivity and accessibility in all our digital endeavours.
International and Australian Standards: Benchmarking Excellence
In our commitment to excellence, we voluntarily surpass Australian regulatory requirements and align with internationally recognised standards. This proactive alignment underscores our dedication to adopting the highest benchmarks in the educational sector, ensuring our students receive an education that meets or exceeds best practices. Among the standards we align with are:
AS/NZS ISO 9001:2016 Quality management systems
AS ISO 21001:2019 - Educational organizations - Management systems for educational organizations
ISO 10018:2012 Quality management - Guidelines on people involvement and competence
ISO 10015:1999 Quality management - Guidelines for training
AS/NZS ISO 45001:2018 Occupational health and safety management systems
AS/NZS 10002:2014 Guidelines for complaint management in organizations
AS ISO/IEC 38500:2016 Information technology - Governance of IT for the organisation
AS ISO 19600:2015 Compliance management systems
AS/NZS ISO 19011:2014 Guidelines for auditing management systems
AS ISO 31000:2018 Risk Management
By voluntarily aligning with these standards, we demonstrate our commitment to offering an educational experience grounded in both national and top-tier quality benchmarks.
Other Australian Laws: Comprehensive Regulatory Adherence
In our commitment to offer premier education while adhering to the highest standards of integrity and compliance, we acknowledge and align with a broad spectrum of Australian laws. These laws span from state and territory mandates to overarching federal regulations, ensuring that every facet of our operation is both ethically and legally sound. Some of the pivotal legal domains we attend to include:
Child Protection: We strictly adhere to child protection laws across all states and territories, ensuring the safety and well-being of our students (if under 18) and any children they work with on placement.
Corporate Governance: Abiding by the Corporations Act, we ensure that our business operations, financial dealings, and institutional governance structures meet the stringent standards set out for Australian corporations.
Competition Law: We operate within the boundaries of the Competition and Consumer Act, ensuring fairness, transparency, and ethical practices in all our interactions and transactions.
Anti-discrimination and Equal Opportunity: This commitment ensures that all our students, staff, and stakeholders are treated with equity and respect, free from any form of discrimination.
Work Health and Safety (WHS): Upholding the standards set by the Work Health and Safety Act in each jurisdiction, we prioritise the safety, health, and welfare of our staff and students. Regular risk assessments, safety training, and preventive measures are in place to foster a secure environment.
These are just a few of the numerous laws and regulations we navigate and comply with. In doing so, we not only uphold our institutional reputation but, more importantly, create a nurturing, safe, and lawful environment for every individual connected to our institution.
Beyond Compliance
Accredited Excellence Through
Robust Governance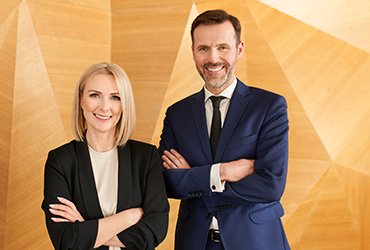 Network & Collaborations
Australia's largest network of school placements; collaborations with specialist service providers.
Legal and Accreditation
Registered with ASQA, we meet national and international quality standards for adult education.
Policies and Procedures
Our policies uphold academic quality while ensuring a structured and safe learning environment.
Support Programs
Experience our range of innovative programs at ITAC, enhancing your educational journey towards success.
Only at ITAC, JobAssist connects students with 1000s of employers around Australia – helping students to land their dream job in a local school. Free for all ITAC students.
This program provides tailored support for mothers balancing educational commitments with family life, such as by offering flexible schedules and support.
Designed to support consistent learning towards academic goals, this program offers regular one-on-one contact with experienced staff and other services.
Aimed at creating an inclusive environment, this program offers customized learning plans, specialist staff, and one-on-one support for students with disabilities.
Targeted for Indigenous students, this program offers culturally sensitive support, mentorship, and resources to help students navigate their academic journey.
Friendly & Supportive
Our welcoming staff treat students as mature adults, creating an environment that respects the complexities of adult life.
Largest Network
Our unrivalled industry network opens doors to diverse and rewarding placement and career opportunities.
Industry Veterans
Led by seasoned professionals with decades of industry experience, our courses offer invaluable, practical insights.