Study Modes: Flexible Learning for Adult Learners
Welcome to ITAC's study modes, tailored to accommodate the needs of adult learners. Whether you opt for our online or class-based courses, you'll enjoy 24/7 access to resources, specialised programs like MumED and JobAssist, and the expertise of our seasoned trainers, many of whom have served as senior teachers or in educational management roles. All modes require a placement and have uniform learning and assessment resources. Additionally, our class-based mode offers weekly workshops for each topic, and all modes feature complimentary virtual catch-ups each week.
Online Mode at ITAC: Structured and Supported Learning From Anywhere
In today's fast-paced world, online learning has become the most common method of study, thanks largely to the unparalleled flexibility it offers. At ITAC, we've crafted our online courses to be as accommodating as possible, giving you the freedom to study on your terms—whether that's in short sporadic bursts or a consistent weekly routine. Study when you want, as often as you want.
Structured Learning Pathway
Self-Paced Curriculum
Interactive E-Modules
24/7 Global Access
Most Popular Choice
Audiobook Options
Weekly Virtual Catch-Ups
MumED & JobAssist Included
Unparalleled Flexibility
Comprehensive Support
Our online curriculum, rooted in the principles of adult learning, is meticulously designed by seasoned educational experts. This design approach ensures a learning experience that is both accessible and captivating. Further enhancing this experience are our interactive e-learning modules, which are engineered to be not only enjoyable but also contextual and visually engaging. This multifaceted design reduces learner frustration and streamlines the educational process, making it both straightforward and efficient. Additionally, if reading isn't your preferred learning style, our audiobook options allow you to absorb the material while you're on the go, such as walking the dog.
While the course is structured to guide you through a defined learning pathway, it's self-paced, allowing you to progress at a speed that suits your schedule and commitments. Whether you choose to work through the curriculum quickly or take your time, you can count on comprehensive support from ITAC's seasoned trainers, all of whom have extensive experience in Australian classrooms. This way, you get the best of both worlds: a structured yet flexible educational experience that works around your commitments so you don't have to compromise.
Class-Based Learning: Weekly Sessions for Flexible Scheduling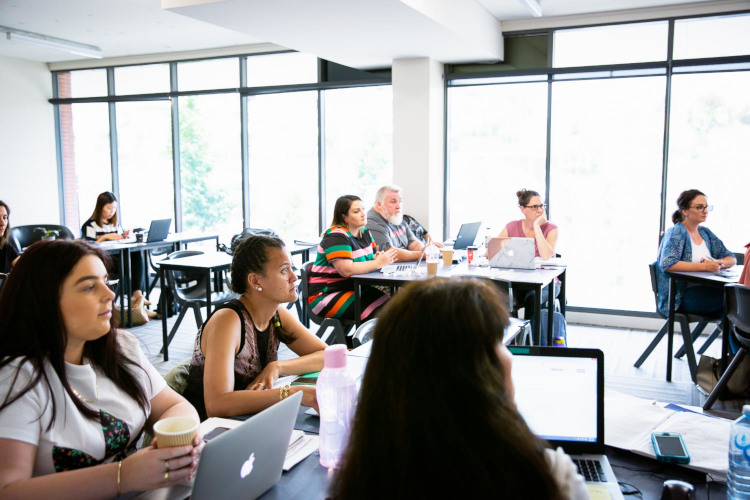 Balancing a traditional classroom experience with today's busy schedules, ITAC offers a class-based mode that requires just one day per week. Designed as interactive workshops, these classes introduce key concepts, leaving in-depth learning and consolidation for your own time – much like our online mode.
Currently, this mode is available exclusively in Western Australia and comes at no additional cost. Due to high demand, classes tend to fill up rapidly, so we recommend early enrolment.
10 Introductory Workshops
1 Day Per Week
9:30-2:15 for Parents
Cockburn, Perth Location
4 Term Intakes Per Year
Early Booking Recommended
Social Engagement
Structured Learning
JobAssist Included
Expert Teachers
Class-based mode is ideal for those who value the social interactions that come with a classroom setting, whether that's with trainers or fellow students. Classes are timed to accommodate family routines, allowing for convenient pick-up and drop-off of children at school. This mode is particularly recommended for students who might benefit from more structured learning, such as those who are improving their English skills or who are younger and require additional guidance.
As with our online students, those who opt for class-based learning enjoy the same round-the-clock access to resources, specialised and highly valuable programmes like MumED and JobAssist, and the option for complimentary virtual catch-ups. This ensures a comprehensive, flexible educational experience tailored for adult learners.
Recognition of Prior Learning (RPL)
For detailed information on Recognition of Prior Learning (RPL), please visit its dedicated page here.
In Summary
To sum up, ITAC offers two main study modes to suit varied learning preferences and lifestyles: Online and Class-Based. Both are structured, supported, and self-paced, with 24/7 access to essential resources and specialised programmes like MumED and JobAssist. Online mode provides ultimate flexibility, ideal for those juggling multiple commitments. Class-Based mode, available in Western Australia, offers the unique benefit of weekly in-person workshops for those seeking social interaction and additional structure. Whether you're a self-motivated learner or someone who thrives on social engagement, ITAC's study modes are designed to adapt to your needs, enabling you to make the most of your educational journey.
Save months and start earning sooner with ITAC's unique integrated design.
We visit each student on placement to foster improvement and growth.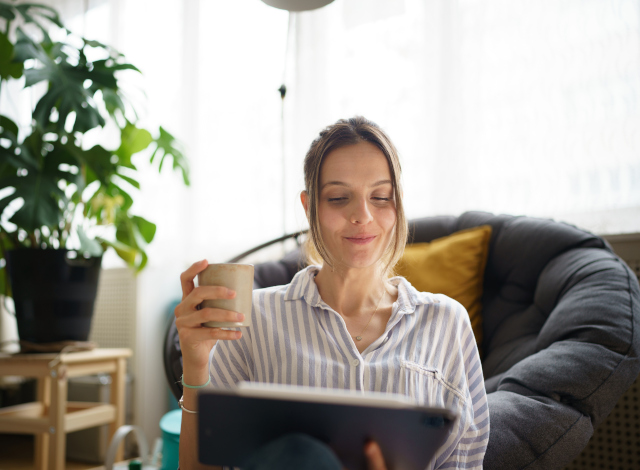 Virtual Learning Environment
24/7 access to our state-of-the-art digital platform, allowing you to study whenever and wherever you choose.
National Access
Focused staff and facilities in key regions across Australia to facilitate consistent learner support whenever you need it.
Wellbeing and Support
Dedicated staff committed to fostering your academic success and wellbeing through personalised support.
Support Programs
Experience our range of innovative programs at ITAC, enhancing your educational journey towards success.
Only at ITAC, JobAssist connects students with 1000s of employers around Australia – helping students to land their dream job in a local school. Free for all ITAC students.
This program provides tailored support for mothers balancing educational commitments with family life, such as by offering flexible schedules and support.
Designed to support consistent learning towards academic goals, this program offers regular one-on-one contact with experienced staff and other services.
Aimed at creating an inclusive environment, this program offers customized learning plans, specialist staff, and one-on-one support for students with disabilities.
Targeted for Indigenous students, this program offers culturally sensitive support, mentorship, and resources to help students navigate their academic journey.