Course Materials Preview
Welcome to the Course Preview of the Institute of Teacher Aide Courses (ITAC). This section provides you with a brief yet informative overview of our assessments and high-quality learning resources. All of our resources are included at no additional costs to students, including learner guides and modern, interactive e-learning modules. Take a moment to explore, as we give you a glimpse of the resources designed to ensure your success in ITAC's unique program. Your educational journey starts here.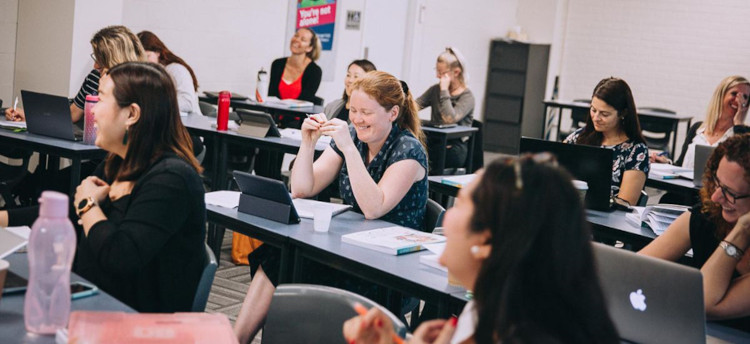 Key Features of ITAC's Comprehensive Program:
Expert-led live webinars every week
Interactive e-learning modules
Research-based curriculum
Easy-to-use, modern student portal
Fast assessment turnaround
Free best-selling e-books
Extensive resource library
Work placement site visits
Earn certificates as you progress
Adult-oriented classes and support
Unlock Your Educational Journey: A Preview of ITAC's Comprehensive Program
Dive into a detailed overview of what sets the Institute of Teacher Aide Courses (ITAC) apart. From expert-led webinars to a research-driven curriculum, our program is meticulously designed to equip you for a rewarding career as a highly effective teacher aide. Below, we outline the key features that make ITAC's offering a unique and unparalleled educational experience.
Research-Based Curriculum: At ITAC, we base our curriculum on proven pedagogical research, ensuring you are equipped with the most effective instructional and behaviour management strategies in the educational sector.
Streamlined Assessment Tools: Forget cumbersome essays and exams. Our assessments are designed to be straightforward yet comprehensive, using short and medium answer formats that you can submit through our online portal for quick turnarounds.
Expert-Led Virtual Catch-ups: Join our regular live virtual catch-ups, led by seasoned educators with decades of hands-on experience in local schools. This interactive format allows you to ask questions in real-time and network with other aspiring teacher aides.
ITAC's Learner Guide: Developed collaboratively by ITAC's experienced staff and industry experts, this guide is not just an instructional manual but a resource sold worldwide. The best part? It's free for all enrolled ITAC students.
Audiobooks for Flexibility: Don't enjoy reading? No problem. Our learner guides are also available in audiobook format, narrated by local trainers. Listen while commuting, doing chores, or whenever it suits you.
User-Friendly Student Portal: Our student portal is tailored for you. Created in-house, it's compatible with all devices and offers 24/7 access to all your educational resources, making learning flexible and convenient.
Interactive E-Learning Modules: Designed in-house exclusively for ITAC students, these modules offer an engaging adult-oriented learning experience. Our e-modules take you through key topics using a blend of multimedia, simulations, and quizzes.
Certificates to Boost Your Résumé: Unique to ITAC, we offer certificates throughout the course, rewarding your progression and enhancing your professional profile.
Library of Supplementary Materials: Beyond your core materials, we offer an extensive digital library filled with supplementary videos, readings, and research articles to deepen your understanding.
Live and Pre-Recorded Webinars: Flexibility is key, which is why we offer both live and pre-recorded webinars. You can engage in real-time or catch up at your own convenience.
Enrolling in the Institute of Teacher Aide Courses (ITAC) provides you with a unique and unparalleled educational experience that equips you for a successful career as a teacher aide. From our research-based curriculum to our expert-led virtual sessions, every aspect of the program is designed with your career advancement and learning needs in mind. Our program stands out for its comprehensive yet flexible approach, including innovative e-learning modules, a user-friendly student portal available 24/7, and practical assessments that forgo cumbersome essays and exams. These are precisely the reasons why ITAC stands as Australia's number one choice for accredited teacher aide courses.
Save months and start earning sooner with ITAC's unique integrated design.
We visit each student on placement to foster improvement and growth.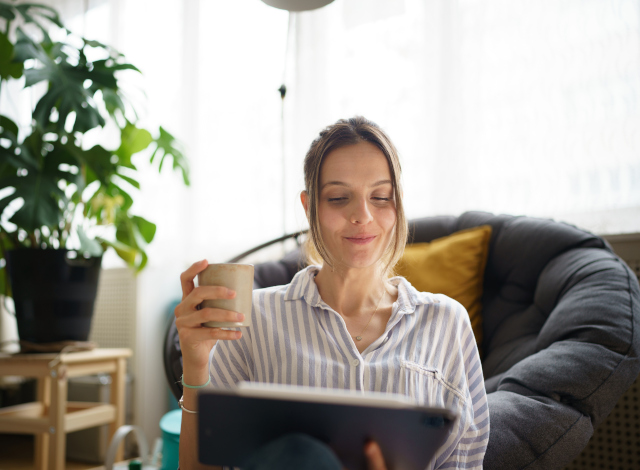 Virtual Learning Environment
24/7 access to our state-of-the-art digital platform, allowing you to study whenever and wherever you choose.
National Access
Focused staff and facilities in key regions across Australia to facilitate consistent learner support whenever you need it.
Wellbeing and Support
Dedicated staff committed to fostering your academic success and wellbeing through personalised support.
Support Programs
Experience our range of innovative programs at ITAC, enhancing your educational journey towards success.
Only at ITAC, JobAssist connects students with 1000s of employers around Australia – helping students to land their dream job in a local school. Free for all ITAC students.
This program provides tailored support for mothers balancing educational commitments with family life, such as by offering flexible schedules and support.
Designed to support consistent learning towards academic goals, this program offers regular one-on-one contact with experienced staff and other services.
Aimed at creating an inclusive environment, this program offers customized learning plans, specialist staff, and one-on-one support for students with disabilities.
Targeted for Indigenous students, this program offers culturally sensitive support, mentorship, and resources to help students navigate their academic journey.